Winghouse Bags
Winghouse Bags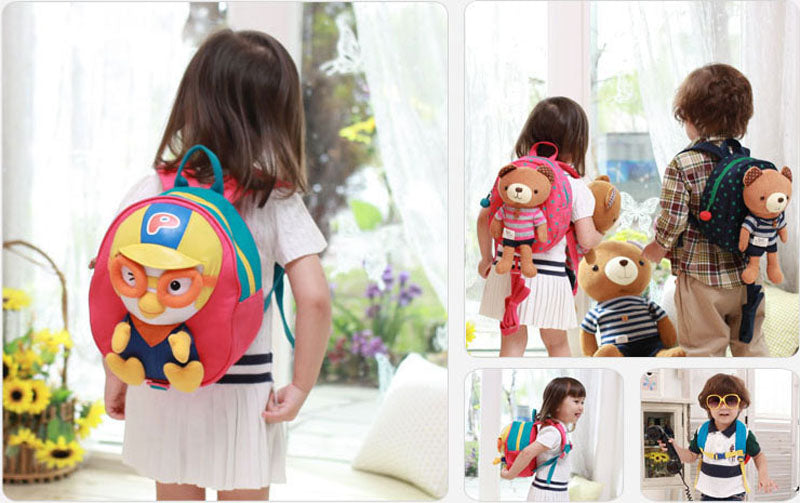 Winghouse safety harness backpacks are pure cuteness! The bags come with detachable safety harness and helps keep child safe and close, while allowing some freedom to explore the world around them.
These cute and functional kids bags are the hottest sensation in Korea now! Many designs from Disney, Marvel, Pororo, Momoailey and more!
The Back panel is made with mesh material for excellent sweat absorbance and also the strap buckles holds the strap together to prevent them from falling off the shoulder together.
Safety harness bags from winghouse are the ideal bags to get if your little one likes to run around, especially in crowded places! These bags let you hold on to them so they won't get lost! The safety harness are detachable so you can keep them when not in use 👍🏻

1. Original
Winghouse Safety Harness Backpack was launched in Korea in 2009 and has been leading the trend in children's bags ever since. 
2. Performance 
Winghouse Safety Harness Backpack doubles up as a bag and also a safety harness. Simple fix the strap and you are ready to go with your little one! When not needed, detach the strap and stow it away neatly with the band.
3. Ergonomics
Air-Mesh back panel is comfortable on the body and absorbs sweat well.
Backpack strap can be adjusted with the thick cushion helps feel shoulder comfortable.
A chest strap of edge the bag sticks to the body so the straps will not slip off the shoulders. 
4. Safety
Winghouse has the ISO 9000 certification, which is an international standard on quality management and quality assurance.
Separately, Winghouse has also attained the KC mark and has passed the non toxic-test on their products. Winghouse primarily uses eco-friendly fabrics that are safe for children.
5. Durability
Winghouse Safety Harness Backpack fits child's hand so they are very easy to use by themselves.
Air-Mesh back panel absorbs sweat well and it fells comfortable even after using for a long time.
Click here to shop our full collection of Winghouse bags. 🎒